No matter what occasion, corporate, social, comedy club venue, TV & radio, Uncle Vinnie's can book the entertainer to suit your needs, budget and your audience!!

No open mic comedians here, only true professionals with television such as "The Tonight Show" to "HBO, NetFlix, Showtime, radio such as "Howard Stern Show", Sirius Radio & "Opie & Anthony", casino and national club credits as well. We have "National Headliners" like Andrew DICE Clay, Sebastian Maniscalco, Vic Di Bitetto to Dave Attell, Jackie "the Joke Man" Martling and Jim Florentine to regional headliners like Chris DiStefano, Robert Kelly & Don Jamieson as well.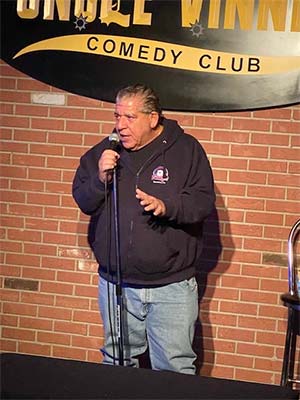 What do these names have in common? Jackie "The Joke Man" Martling, Jim Florentine, Rev. Bob Levy, Bobby Collins, Bob Nelson, Joey Kola, Rich Vos, Uncle Floyd & Dr. Dirty John Valby? All performed at NJ's New & Hottest "A-room" Comedy Club – Uncle Vinnie's Comedy Club. First opened July 19, 2004 and has comedians seen on "Last Comic Standing", "Comedy Central", "Jay Leno", "Conan O'Brien", "Letterman Show", HBO, NetFlix, Showtime, Sirius/XM Radio and also comedians heard on "The Howard Stern Show", "Opie & Anthony", "Sirius Raw Dog Channel" "XM Radio" & other major metropolitan radio stations.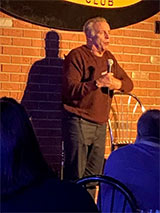 We started doing comedy on Wed. nights as a "getting over the hump night". Since then we have been name by many publications Night & Day Magazine, Steppin Out, NJ Monthly, Asbury Park Press as "the best new comedy club in the tri-state area", "best date night spot", "one of the best things to do late night", "best menu for a dinner & comedy package", "the best in Ocean County 15 years running", "one of the best things to do at the Jersey Shore & in Pt. Pleasant Beach". The only comedy venue in Central NJ and the Jersey Shore. One of the only full time comedy clubs in the tri state area including casinos!!